Hello again!
I'm making a little story driven minimalistic game, and I'm making progress slowly but steadily.
Here is the gif from the disco scene, the background is work in progress but already gives the sense i want to make.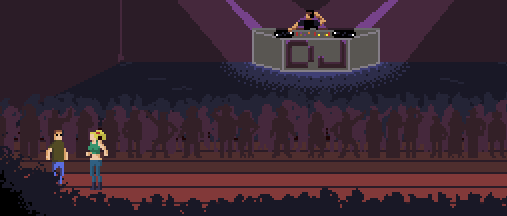 The scene is still work in progress, but I made the playable character being followed by the girl, all is in code, I want to avoid any drag and drop capabilities that Game Maker offers, not that is something wrong but I want more freedom and that way I learn from my mistakes.