Spook month is here!
But let's talk about the development of the game. :c
---
I'll start saying that this has been a long journey. I recall starting gamedev and wondering why I didn't chase my dreams until four years ago.
I was very lost around the 2010, back then bumbled around between a shitty job and shitty studies. Then started to make my own roleplaying game and world this ttrpg I was making (and the novel I tried do write) spawned the world this game takes place in. 
The ruleset for roleplaying game was finished but though it had good ideas I finally felt it was not worth pursuing. Parts of it were overly complicated, and other parts were too simplified, I didn't strike the balance I was seeking, and the novel I was writing got to around 200 pages, and simply stopped writing.
But I found myself when I started to develop games, and even got some money when working with an internet friend I met. And started to enjoy something to work on.
Some history about my dev time:
---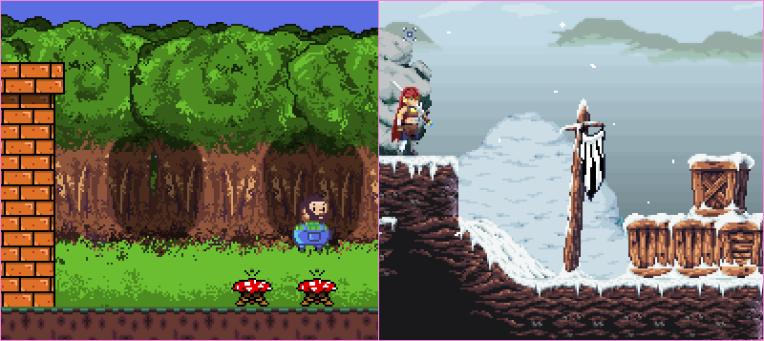 Image shows a 3 year difference in pixel art and game design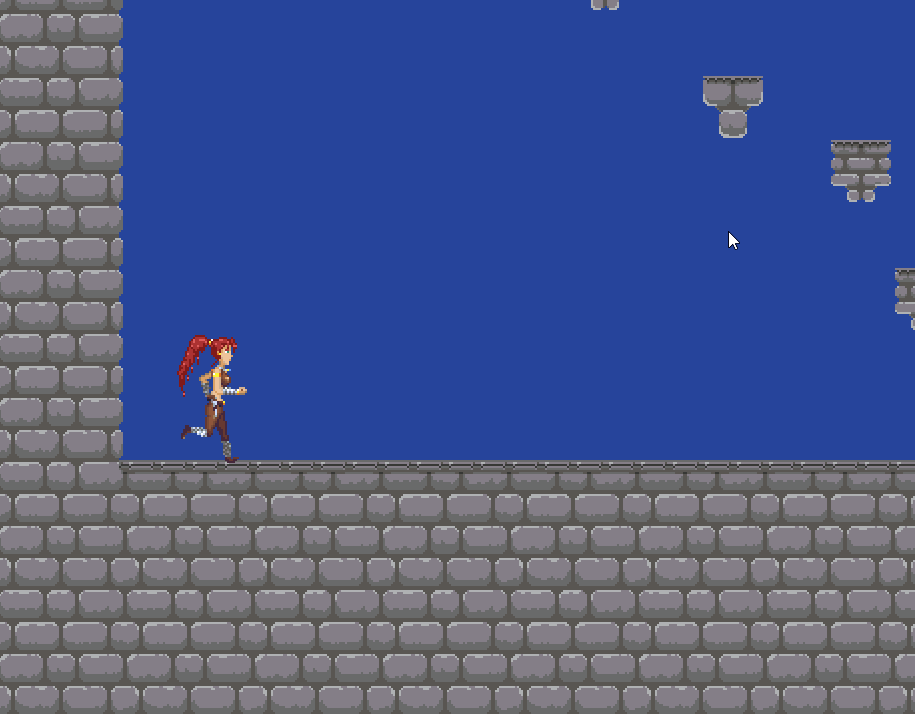 First try of the game I was planning, I realized I wasn't prepared yet.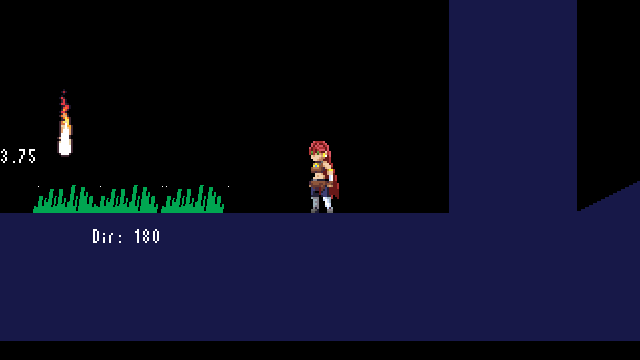 But now, It's been a year since I started the new project prototype.
---
Now, what I've done this past month?
Well some more assets to prepare the launch of the first alpha test for the game.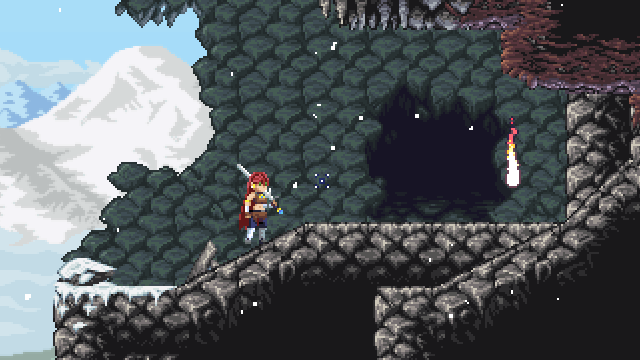 The open cave for Rynn to enter the last stage of the test (fight the bear).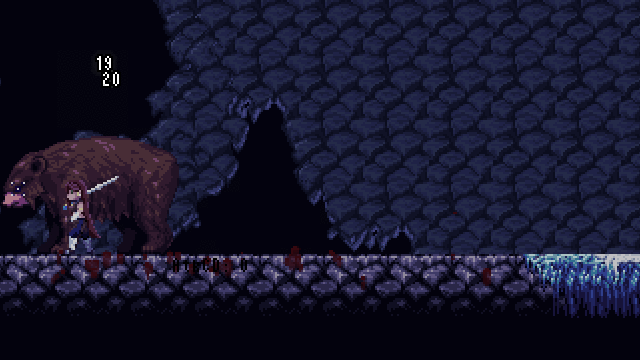 The ice wall at the end of the bear fight.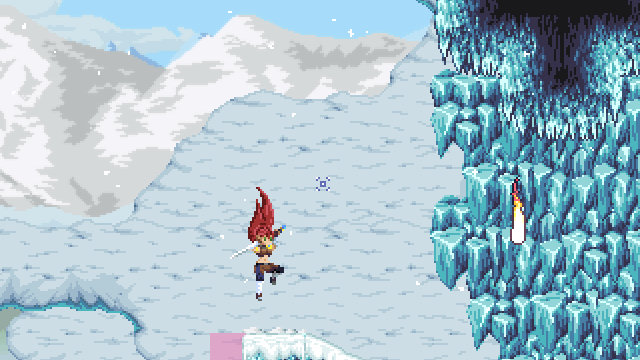 And some new Ice blocks to break through.
---
Also I coded the sound system, as I said last month, Now the sound system admits 3 different simultaneous sound for every sound emitter (enemies interactive objects, etc.).
The dialogue, music and menus stuff still need work but the idea on those, is because they aren't camera dependent I just use the basic game maker sound system.
This is the same video than last month, I felt that recording it again wasn't too important.
---
Look at this cutie!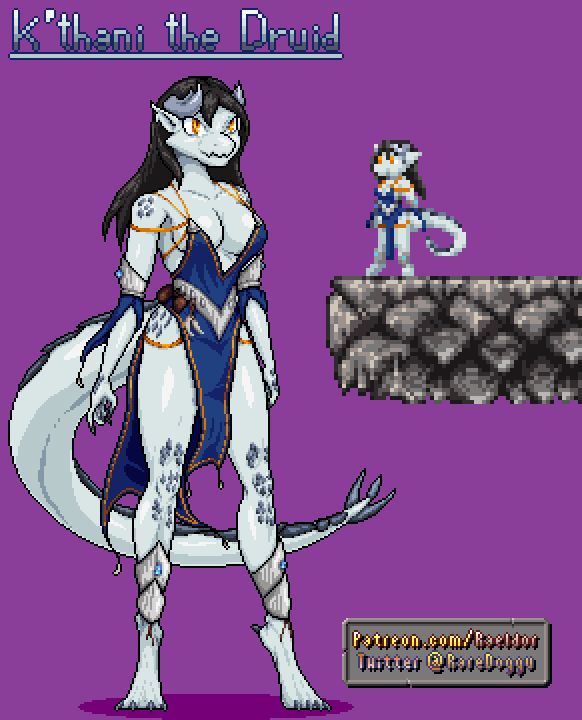 Idk why I love her so much, It was really hard to get her portrait right.
When I start drawing I always feel that I cant get where I want it to be, and to be honest I still feel this drawing has some issues I can work on improving myself. But the face specially, I feel like I nailed it my intent (Cute monster face).
Anyways, if you wanna check more info on her check her Character Bio. The bio also has some worldbuilding about dragons.
---
I have to say that if you want to try the game you can pledge the minimum.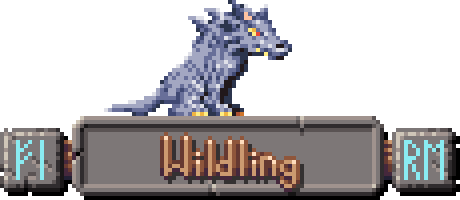 This will get you some of the builds I feel people interested in it want to try, the other tiers will get more updates on the game.
And I'm thinking if should be worth to put as a reward some source code about my tests and game systems.